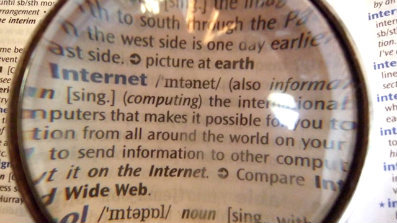 Photograph via foxnews.com
Welcome to the digital age. Do you speak 21st century social networking lingo? Language is shifting before our eyes, absorbing new terminology and references so quickly it can get a little confusing. If you're feeling a little foggy on digital vernacular, John Brando's "25 New Tech Words You Need to Know" is a must read. And a must print, carry in your wallet, demystify the water cooler cheat sheet. A few highlights: co-creation, ideation, mehsayer and lifestream. Oh, and if you haven't discovered vooks yet, you haven't been reading my posts!
What tech-talk terminology are you sick of hearing?