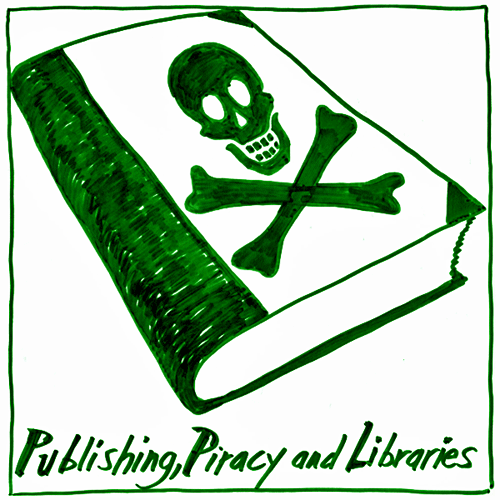 Brian O'Leary's "The first, best defense", a Low Country lesson on publishing, piracy and libraries, makes a compelling case for simultaneously fostering book demand and reducing book piracy by improving libraries' ability to lend digital content.
While whizzing through Dutch towns and farmland on a train ride from the Amsterdam airport to Den Haag for an International Federation of Library Associations (IFLA) meeting, O'Leary observed that the Netherlands has effectively resolved its perennial low-land-high-water challenges.
Like Venice, the part of the Netherlands that I saw seems to have made peace with the water around it. Rather than try to prevent an incursion, they've created conduits to absorb and redirect it. ~ Brian O'Leary
Publishing Incursions and Conduits
O'Leary contrasts Holland's water management solution to increasingly prevalent efforts to "storm-proof" cities, especially as global warming, rising ocean levels and unpredictable weather patterns threaten populated areas around the world. The two opposed responses to natural forces prompt O'Leary to wonder about the way that the book publishing industry is responding to threats of digital piracy.
Fears of piracy led to locked content that requires technical skills to manage and unlock. Fears of cannibalization lead to high prices, replacement requirements and in some cases a refusal to sell to libraries. Library budgets are stretched to support new infrastructure. Reader experiences suffer on all counts. ~ Brian O'Leary
Libraries As Publishing Allies
Libraries, O'Leary suggests, could serve as "conduits to absorb and redirect" the forces driving piracy in the book publishing. If publishers and libraries can sort out digital lending concerns in a mutually agreeable manner — soon — then the impetus for piracy would be greatly reduced. In other words, rather than trying to "prevent and incursion", create a channel for the demand that fuels piracy.
There is a market for content whose price is effectively zero. Publishers have a choice: serve that market and get paid by libraries; or ignore that market and teach readers how to pirate content. I'm still with the idea that libraries are the first, best defense against piracy. ~ Brian O'Leary
I'm persuaded by O'Leary's post in part because he draws such a simple, elegant parallel between water management in the Netherlands and digital content piracy management in publishing. But O'Leary's piracy and libraries post coincided with my signing up for a library card at the Belden Noble Memorial Library in Essex, NY.
From Den Haag to Essex
I can't explain why it's taken me several years to get a local library card, but I can tell you that I was thrilled to discover that this quaint but microscopic library three doors south of my home is wired. Online lending. Online request and tracking. Online ebook access! Integrating the libraries of Clinton, Essex and Franklin counties via a simple, online resource is an extraordinary gift. And while finally diving in might slightly decrease the number of print books, ebooks and audio books I purchase, it will also increase my consumption, if for no other reasons than ease and they're free.
Thank you, Brian O'Leary. Thank you, Holland.
Related articles