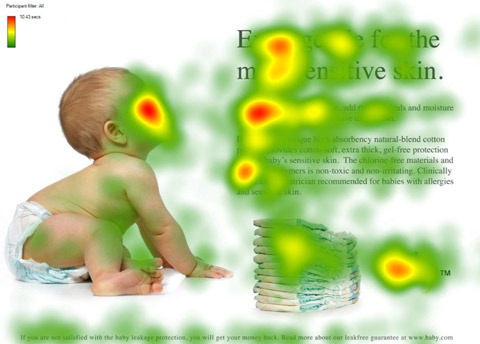 Users Focus on Faces:
People instinctively notice other people right away when they come into view. On Web pages, we tend to focus on people's faces and eyes, which gives marketers a good technique for attracting attention. But our attraction to people's faces and eyes is only the beginning; it turns out we actually glance in the direction the person in the image is looking in.
This post over at Smashing Magazine shares insightful website usability guidelines for designers and developers.